Autoportrait à la mortaiseuse
Actionnez le levier pour faire tomber le vêtement. Dans le cabinet de striptease, vous verrez mon autoportrait, côté vie et côté mort !
Bois, cuivre, textile et peinture
215 x 145 x 65 cm

A quietening self-portrait
Pull down the lever for the clothes to drop. In the striptease cabinet, you'll see my self-portrait, alive and dead !
Wood, copper, textile and paint
85 x 57 x 26 inches
Autoportrait à la mortaiseuse ©R.Velasco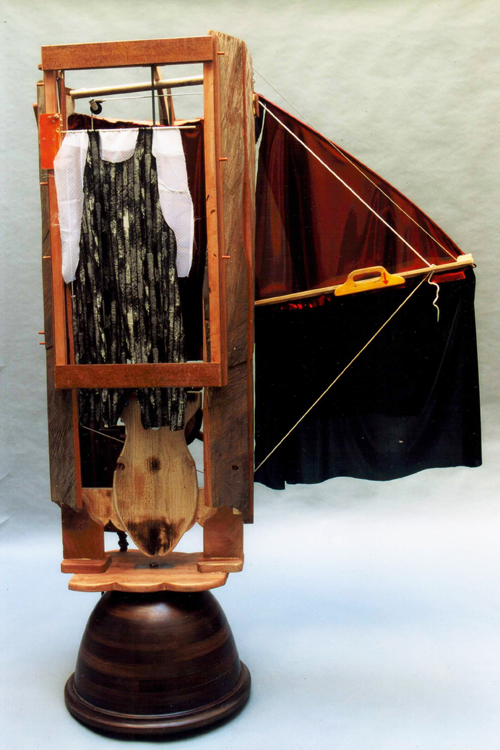 Autoportrait à la mortaiseuse ©R.Velasco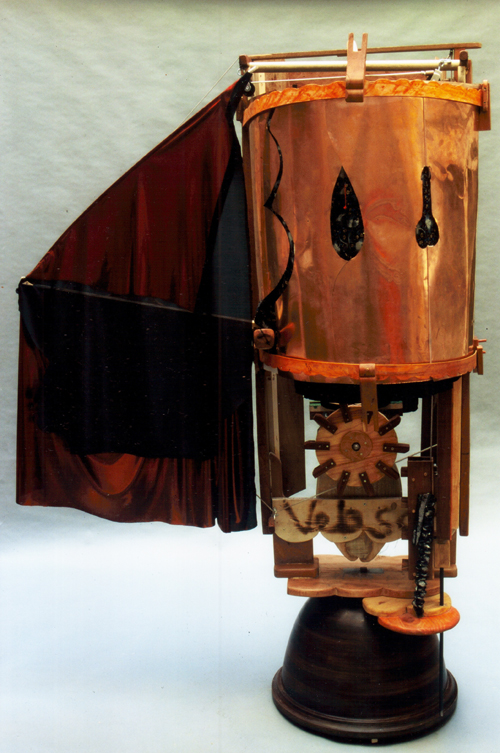 Autoportrait à la mortaiseuse ©R.Velasco